I'd love to see a Dutch route in TSW. I know there's been several suggestions for Dutch routes, and I'm throwing in my own suggestion. I think this section of railroad offers a pretty diverse and varying landscape, plenty of different trains to be run on the route, and the length should be pretty much similar to what we currently have in TSW.
Code:
Amsterdam ----------\          /----------- Lelystad
                     >--------<
Schiphol Airport ---/          \--------- Amersfoort
Personally, I think the route Amsterdam/Schiphol - Amersfoort offers the most interesting of the two. But because the railroad section between Almere and Lelystad has been voted as the Netherland's most beautiful, I'm throwing in Amsterdam/Schiphol - Lelystad as an alternative. My suggestion isn't to include them both, as that'd mean it'd be longer than the average TSW route.
Google Maps:
https://www.google.com/maps/d/edit?m...xt&usp=sharing
Fortunately there's plenty of cabride videos on YouTube so you all can see how the route would look like.
Schiphol Airport to Amersfoort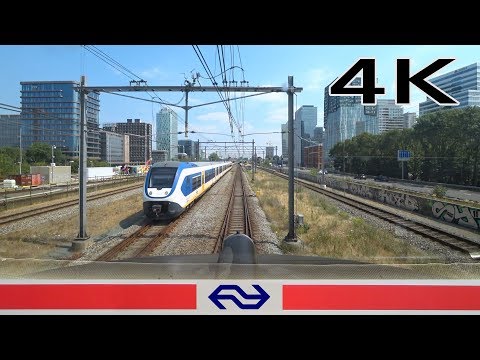 Amsterdam Central to Lelystad Yard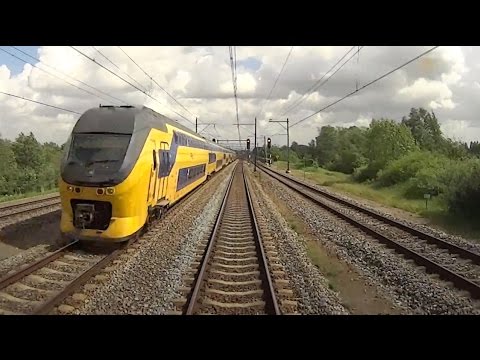 As for the trains that run in this area;
Passenger
Probably the most iconic train is the ICMm, used for Intercity services througout the country. The first video I posted shows how a train ride would look from within the cab.
https://en.wikipedia.org/wiki/NS_Intercity_Materieel
Another train used for Intercity services is the VIRM double deck EMU. Still looks pretty cool, but less unique than the train above. This train is featured in the second video I posted.
https://en.wikipedia.org/wiki/NS_VIRM
Local all-stops services ("Sprinters") are being operated with the SLT.
https://en.wikipedia.org/wiki/NS_Sprinter_Lighttrain
The most recent addition to sprinter services is the SNG
https://en.wikipedia.org/wiki/Sprinter_New_Generation
This single-deck electric locomotive is used to pull double deck coaches. This locomotive has 3 bogies. The older version of the train, in the first image, was used to operate mainly all-stops or semi-fast services. The second image shows the modernized version of both the locomotive and the coaches, which is mainly used for intercity services. Although the train may look like an EMU, it's simply a locomotive with unpowered coaches, the last of the coaches being a cab-control car.
https://en.wikipedia.org/wiki/NS_DD-AR
If we go back in time a decade, one of the more icon trains of the time was the Mat'64 operating all-stops or sometimes semi-fast services.
https://en.wikipedia.org/wiki/NS_Mat_'64
Roughly a decade ago the SGM was another train used for all-stop services. The first image shows the older version, the second image shows the modernized version.
https://en.wikipedia.org/wiki/NS_SGMm
Freight
I know there's also freight services on the Amsterdam-Amersfoort section, operated by DB / Railion. I do not know exactly which locomotives they're using. There may also be other companies operating freight services on the route, using either their own or leased equipment.
In yards, the British built Class 08 ex-NS 600 series can still be seen.
https://en.wikipedia.org/wiki/NS_Class_600
ex-NS 6400 locomotives have been operated by Railion for freight services
https://en.wikipedia.org/wiki/NS_Class_6400
Ex-NS 1616 operated by DB Schenker.
DB BR189
International
The Intercity service between Amsterdam and Berlin operates on the section Amersdam-Amersfoort, using an NS Class 1700 locomotive and German IC coaches. I bet there's plenty of Germans who'd like to see those coaches
https://en.wikipedia.org/wiki/NS_Class_1700
Additionally, many international trains can be seen at Amsterdam, but they operate on different routes. However, they can occasionally be seen on the Amsterdam-Amersfoort section when they're being rerouted because of railworks on their original route. The international trains calling at Amsterdam include the ICE3M to Frankfurt, the Thalys to Paris, the Eurostar to London, and TRAXX locomotives on services to Brussels.