So first of all, hello!
I know that a lot of people want some more international and scenic routes for TSW2 or TS. And the Flåmsbana in Norway would fit perfectly for that!
The route runs from Flåm at the Aurlandsfjord to Mydal where the line connects with the Bergensbanen which continues to Bergen or Oslo.
Here's a video showing the entire route from the cab of the locomotive: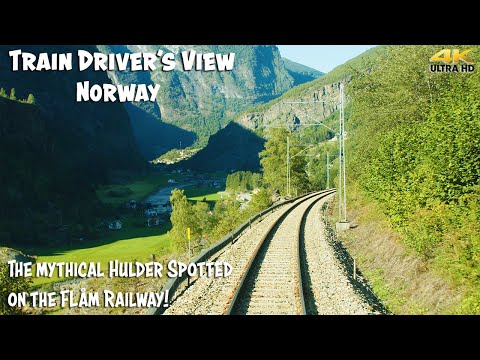 The route:
The route is 20km long, the altitude difference between Flåm and Mydral is 864m, maximum speed is 40km/h and the maximum gradient is 55‰.
It starts at Flåm railway station at 2m above sea level:
It continues along the road to Lunden, then it splits from the road and goes towards the mountain range. The next station is Håreina.
Now the line climbs up the hills, passes through the 424m long Furuberget tunnel, passes Dalsbotn station, crosses 5 more tunnels and reaches Berekvam station at 345m above sea level where trains can pass each other.
After passing another four tunnels, the route reaches Blomheller station. Behind this station, the 1029m long Blomheller tunnel begins.
Now, we're already 500m asl; after passing Kårdal station which is not in use anymore, the route leads into the 1341m long Nåli tunnel and, a few seconds later, into the 478m long Kjofoss tunnel. Now the line reaches Kjofossen station at the massive Kjofossen waterfall.
Once we left the station, there's directly another tunnel, the Bakli tunnel. Now, the route makes a 180° turn in the 888m long Vatnhalsen tunnel and reaches Reinunga station at the Reinungavatnet lake.
A few minutes away, just around the very large bend is Vatnahalsen station at 811m asl.
Now, it's just two more tunnels until we reach Mydral, the last station of the Flåmsbana.
Rolling stock:
Today, the only locomotive operationg at this line is the El 18 in the "Se norge. Ta toget." livery.
The coaches are the VY B3 (Type 3 personvogn) in "Flåmsbana" livery.
So, what do you think about the Flåmsbana? Would you like to see it in TSW2 or TS?